It's one of the best reasons to work at the Bank of Jamaica, and perhaps the Bank's best-kept secret. BOJ has a vibrant Learning and Development Department, branded – and better known – as the Training Institute.
Via partnerships with local, regional, and international learning providers, the Training Institute's primary role is to design, facilitate and deliver a wide range of customised training and development courses and programmes to improve the knowledge, skills and abilities of the Bank's staff, from the most junior officer to the Governor.
The Institute spearheads the thrust of the Bank's Human Resources Administration Division to support talent mobility and retention, as well as boost overall staff performance and productivity. It is the aim of the Institute to cultivate a culture of continuous learning and employee development in BOJ, where existing skills remain honed, skill and performance gaps are identified and closed, and staff members are encouraged to manage change, create, innovate, and lead. 
One-off or modular training programmes offered, usually in the form of workshops or seminars, range in subject areas from a comprehensive orientation exercise for new staff, personal development and finance issues, first aid, the basics of essential computer programmes and cybersecurity, all the way through to high-end technical courses on subjects unique to central banking as well as those more generic. Most are structured to accommodate select groups at a time, some are scaled to accommodate all staff members at once, while in some cases employees receive individual coaching in certain areas.
Usually, the Institute physically hosts these programmes, either in its main 12th floor facility, 14th floor computer lab, or in the Bank's auditorium, and sometimes has such a packed calendar that it uses all three locations simultaneously. In recent years, however, an electronic menu of courses has been implemented to surpass the limitations of the physical facilities and encourage more independent and self-directed learning, allowing staff members the freedom to learn 'anywhere, anytime.'
With the advent of the COVID-19 pandemic, the Institute introduced a Remote Learning Strategy (RLS) which involves presenting learning opportunities via a customised Learning Management System (LMS). Through the various pillars of the RLS, the Institute ensures a continuous flow of learning for staff whether they are onsite or working remotely.
The unique nature of central bank operations necessitates forging strategic partnerships with other central banks and multilateral agencies. These partnerships ensure that staff benefit from the interchange of knowledge, perspectives, and expertise from thought leaders from other central banks and the IMF, IDB and World Bank, through various fora such as seminars, workshops, and conferences.
As a corporate responsibility initiative, these events are also sometimes open to members of the local financial sector, and we have at times staged training events especially for members of the financial sector and select government agencies, as well as training events for local financial journalists.
In 2019, we were thrilled to break new ground in what we hope becomes a trend, by hosting tutors and students from an overseas university – Belmont University – who wanted to learn more about Jamaica in general and about the Bank of Jamaica in particular.
In addition to the plethora of training programmes – physical or digital – organised by and offered from the Institute, opportunities are also facilitated for staff to attend various professional training events elsewhere in Jamaica, in the region, or further overseas, as well as to pursue short attachments to relevant organisations.     
We are proud to note that over the years, many of our staff members become leading experts in their fields of specialisation, and as such many have graduated from being participants in these local and international training events to becoming keynote presenters.
In addition to working closely with the Administration, Technology and Communication areas of the Bank with the logistics of hosting its events, the Institute maintains close relationships with all internal stakeholders, as every staff member is a valued client who the Institute wants to engage, educate, and inform.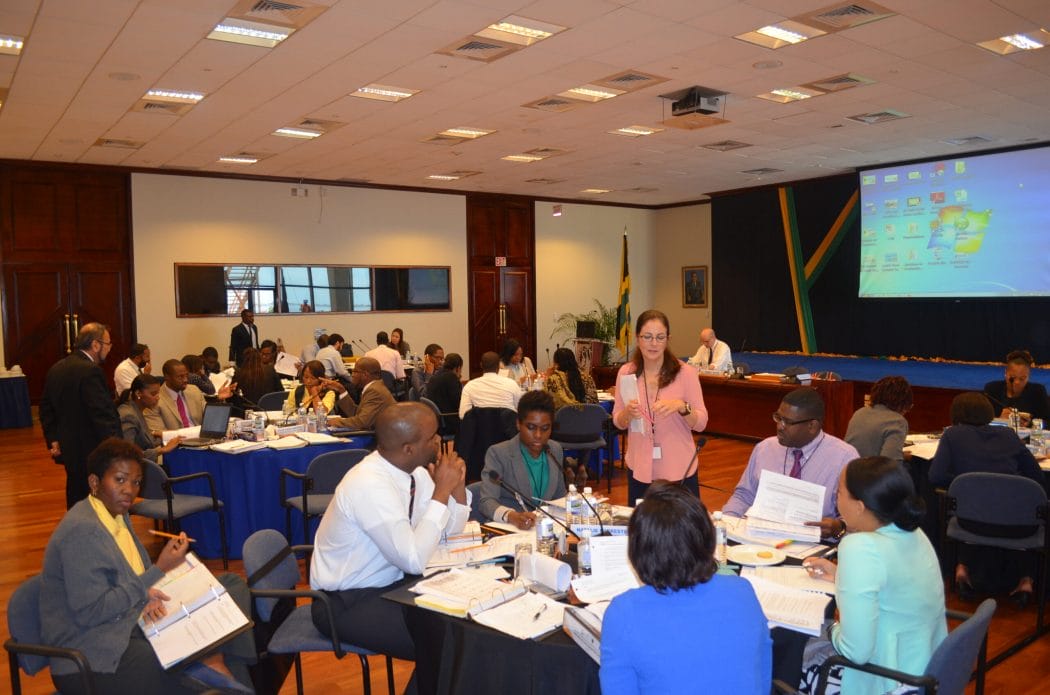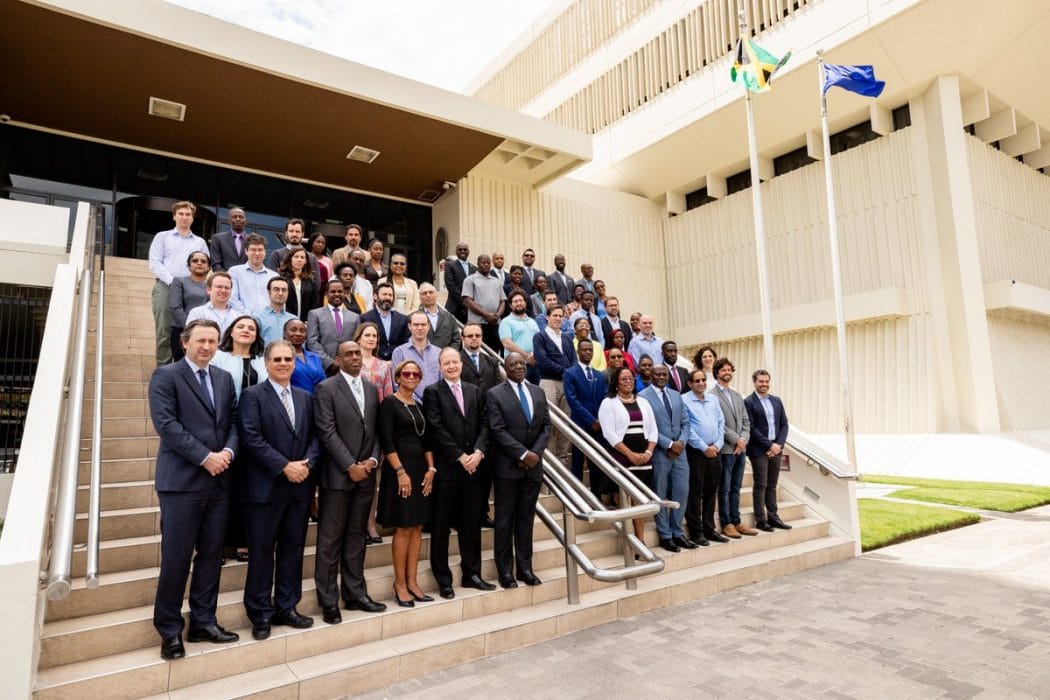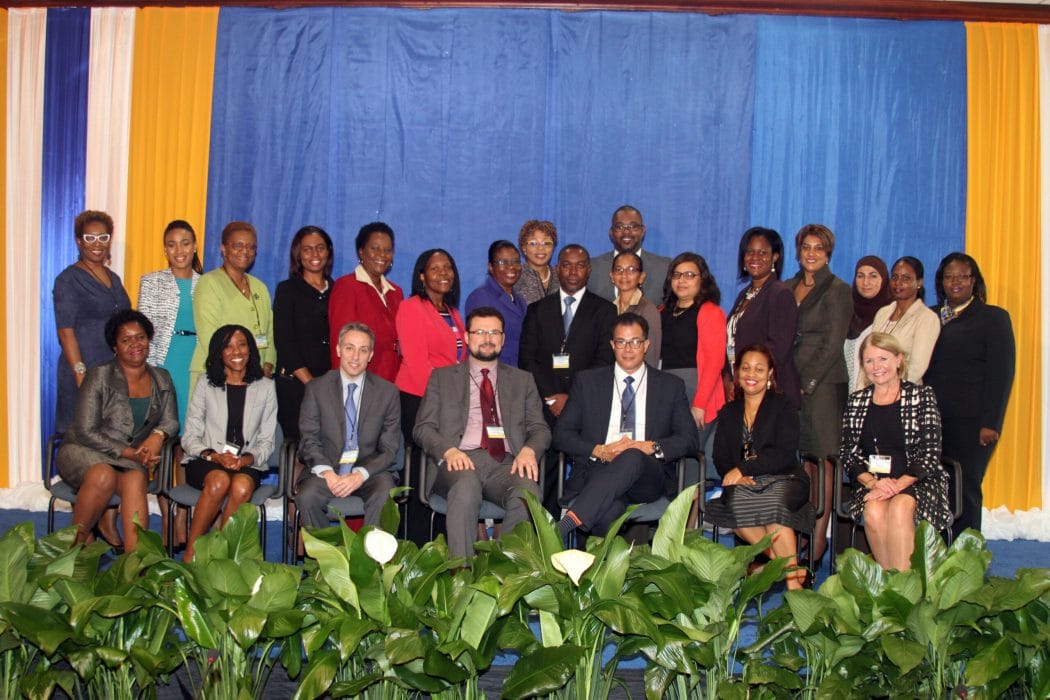 bank examination school in session
client relationship management
Group Photo_Workshop on Settlement and Custodian Relations
Mr. A. W. Tony Griffiths addresses a captive audience on how to coach for organisational success.
World Bank training Group