Welcome to the Career Page for Bank of Jamaica
Are you looking for a new challenge? Are you a qualified, committed high-performer?  Would you like to join our values-driven organisation where you can contribute to nation-building? Then Bank of Jamaica is the place for you!
We are always interested in persons of sterling character who happen to be characters.
The world's leading central bank contributing to the development of Jamaica.
To formulate and implement monetary and regulatory policies to promote price and financial system stability by being a trusted organisation with motivated and professional employees working for the benefit of the people of Jamaica.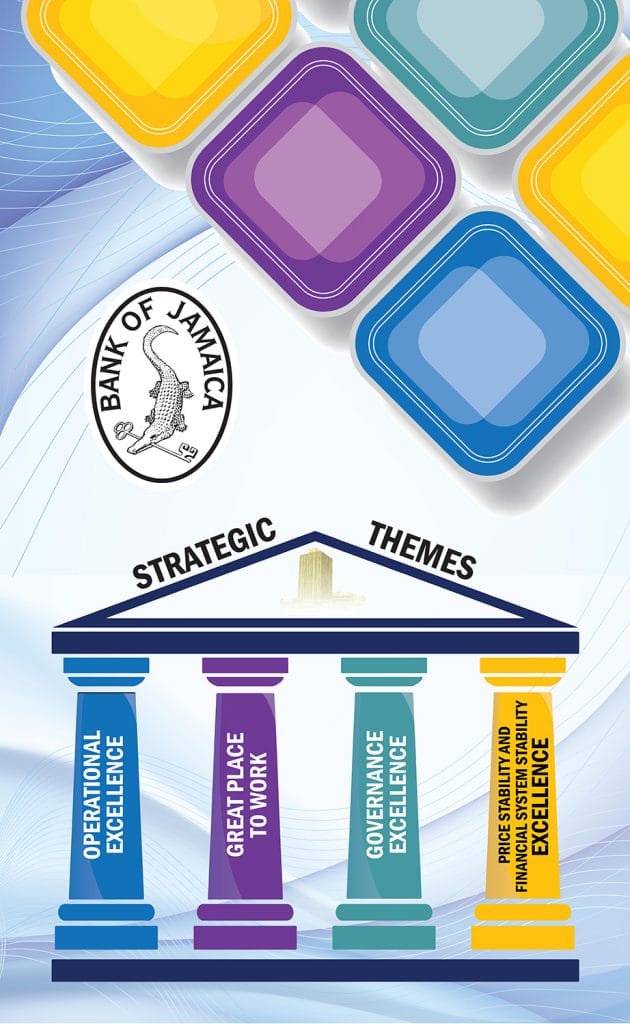 We provide career opportunities for suitably qualified and experienced candidates at all levels, and seek to recruit candidates who have a determination to succeed.  We are problem solvers, critical thinkers, results-oriented team players and excellent communicators. Learn more…
Our team members are our most important assets who drive the achievement of the Bank's mission. Every member of the team has an important role to play in the fulfilment of the Bank's mandate. We are committed to excellence in the performance of our duties and responsibilities.  Our professionals are provided with an aesthetically pleasing work environment. Learn more…
At Bank of Jamaica, our team members have the opportunity to develop both professionally and personally. We recognise that building on the expertise, knowledge, skills and abilities of our team members is central to our success. Learn more…