Circa 1948 – Errol and Patrice Flynn at home in Jamaica

Never had I seen a land so beautiful. Now I know where the writers of the Bible had got their description of Paradise. They had come here to Jamaica. – Errol Flynn.
Errol Flynn was on to something, because throughout history, everybody who is anybody visits Jamaica, or wants to. From Columbus to Capone, from Prince Harry to Harry Styles, from Winston Churchill to John and Jackie Kennedy and from Marilyn Munroe to Beyoncé. Unlucky ones who don't make it still hear of Usain Bolt and Bob Marley, try to dance to reggae music, sample Blue Mountain coffee, or taste jerk and other native cuisine. We recently became famous for our central bank, but were always famous for our beaches, resorts, athletes, scholars, poets, artists, actors, singers, musicians, fashion models, our food, our chefs, our style, our swagger, the sheer, staggering beauty of the country and the matching beauty of its women.
Geography
Jamaica sits at 18 degrees north in the Caribbean Sea. With some 2.8 million people (and just as many scattered across the world), it is the third most populous Anglophone country in the Americas after the United States and Canada.
Jamaica is world-famous for fine beaches, but undulating volcanic contours also creates rugged highlands, including the Blue Mountains, after which the world's best coffee is named. The famous words, "The hills are alive with the sound of music," from the iconic musical, The Sound of Music, were written in Jamaica by Oscar Hammerstein in 1959, six years after James Bond was created here by Ian Fleming.
Climate
Jamaica's climate is tropical. The weather is mostly hot and humid, with higher inland regions more temperate. On any given day, a forecast of "fair to fine with a chance of afternoon showers" is a safe bet.
History
Indigenous Tainos called the island 'Xaymaca,' meaning "Land of Wood and Water" or "Land of Springs." Re-named 'Santiago' when Christopher Columbus "discovered" it and made it a Spanish possession in 1492, it then became the English colony 'Jamaica,' from the original Taino name, after an English fleet invaded to oust the Spanish in 1655.
From the forced labour of trafficked African slaves, Jamaica was the world's largest sugar and rum producer and thus the most valuable colony in the British Empire. Jamaica was also the global pirate headquarters, so swashbuckling Port Royal became the infamous wickedest and richest city on earth, foreshadowing Jamaica's illustrious future in tourism.
Legendary Jamaican-based pirates like Henry Morgan, Blackbeard, and Calico Jack still inspire books and movies today.
Jamaica became independent on August 6, 1962. Like Canada and Australia, it remains part of the Commonwealth, with Britain's Queen Elizabeth II as official head of state, represented locally by a Governor General, currently Sir Patrick Allen. The current head of government and Prime Minister of Jamaica is the Most Hon. Andrew Holness.
Spanish Town, then Villa de la Vega, became the country's first capital in 1534.
Kingston, founded under British rule in 1692 after an earthquake destroyed Port Royal, became capital in 1872.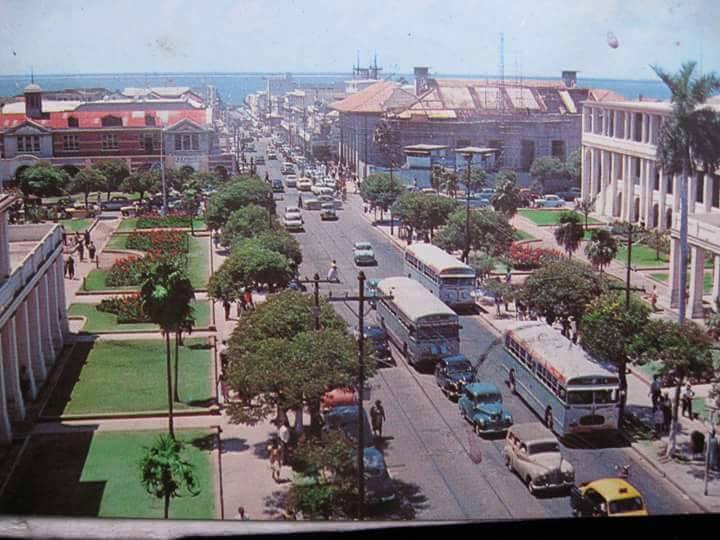 Today, an exuberantly expanded Kingston remains capital as well as heartbeat. It is the island's political, financial, commercial, industrial, culinary and cultural capital, and a population of some 937,700, makes it the largest English- speaking city south of Miami – if Miami can still be called English-speaking. Home to one of Jamaica's two international airports, Kingston proudly overlooks the world's seventh largest natural harbour as it basks beneath the backdrop of the majestic Blue Mountains. 
In tribute to a global cultural footprint, Kingston was officially designated as a United Nations Education, Scientific and Cultural Organization (UNESCO) Creative City of Music on December 11, 2015.
Jamaican musicians hail from across the island, but Kingston is the mecca they gravitate to in search of stardom. The list of musical legends stretches further than Jamaica's 145 miles – Millie Small, Alton Ellis, Phyllis Dillon, John Holt, Bob Marley, Peter Tosh, Jimmy Cliff, Dennis Brown, Prince Buster, The Skatalites, Toots and the Maytals, Black Uhuru, Third World, Inner Circle, Sly and Robbie, Ernie Ranglin, Monty Alexander, Byron Lee, Brigadier Jerry, Shabba Ranks, Super Cat, Diana King, Shaggy, Sean Paul, Bounty, Beenie and many, many more.
With reggae in mind, the question is often asked, "how can such a big music come from such a little island?" The more amazing fact is that little Jamaica, through the cultural crucible of Kingston, has given all of six new, distinct and uniquely Jamaica musical genres to the world: mento, ska, rocksteady, dub, reggae and dancehall, in addition to inspiring EDM, hip hop, rap, Afrobeat and reggaeton.
One benevolent side – effect of this rich cultural heritage is that reggae music – among other things – is part of the DNA of every Jamaican. Therefore, the option to use reggae music in BOJ's communication campaign about inflation to connect to a Jamaican audience was an easy choice, despite how revolutionary it seemed to appear to the outside world. The hard part was exactly how to do it.